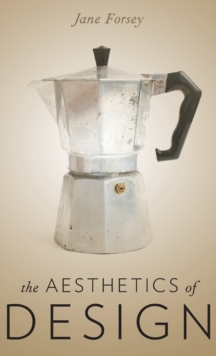 The Aesthetics of Design
Hardback
Description
The Aesthetics of Design offers the first full treatment of design in the field of philosophical aesthetics.
Aesthetic theory has traditionally occupied itself with fine art in all its forms, sometimes with craft, and often with notions of beauty and sublimity in art and nature.
In so doing, it has largely ignored the quotidian and familiar objects and experiences that make up our daily lives.
Yet how we interact with design involves aesthetic choices andjudgements as well as practical, cognitive and moral considerations.
This work challenges the discipline to broaden its scope to include design, and illustrates how aesthetics helps define our human concerns. Subjecting design to as rigorous a treatment as any other aesthetic object exposes it to three main challenges that form the core of this book.
First, design must be distinguished from art and craft as a unique kind of object meriting separate philosophical attention, and is here defined in part by its functional qualities.
Second, the experience of design must be defended as having a particularly aesthetic nature.
Here Forsey adapts the Kantian notion of dependent beauty to provide a model forour appreciation of design as different from our judgments of art, craft and natural beauty.
Finally, design is important for aesthetics and philosophy as a whole in that it is implicated in broader human concerns.
Forsey situates her theory of design as a constructive contribution to the recentmovement of Everyday Aesthetics, which seeks to re-enfranchise philosophical aesthetics as an important part of philosophy at large.
Free Home Delivery
on all orders
Pick up orders
from local bookshops