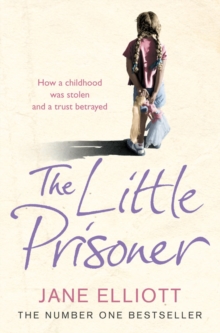 The Little Prisoner : How a Childhood Was Stolen and a Trust Betrayed
Paperback
Description
An inspirational true story of a 4 year old girl who fell into the power of a man whose evil knew no bounds.
She encountered terrifying mental and physical torture from her psychopathic stepfather for a period of 17 years until she managed to break free, her spirit still unbrokenJane Elliott fell into the hands of her sadistic and brutal stepfather when she was 4 years old.
Her story is both inspiring and horrifying. Kept a virtual prisoner in a fortress-like house and treated to daily and ritual abuse, Jane nonetheless managed to lose herself in a fantasy world which would keep her spirit alive.Equally as horrifying as the physical abuse Jane suffered, were the mental games her tormentor played - getting his kicks from seeing Jane humiliated, confused, crushed and defeated at every turn.Her family and neighbourhood were all terrified of Jane's stepfather so no-one held out a rescuing hand.
So Jane had to help herself. When she was 21 she ran away with her baby daughter and boyfriend to start a new life in hiding.
Several years on she found the courage to go to the police.
A court case followed where Jane bravely stood up against the unrepentant aggressor she so feared.
He was jailed for 17 years. Jane's family took his side.
Information
Format: Paperback
Pages: 336 pages
Publisher: HarperCollins Publishers
Publication Date: 05/09/2005
Category: Autobiography: general
ISBN: 9780007208937
Other Formats
EPUB from £3.99
Paperback from £12.99
Free Home Delivery
on all orders
Pick up orders
from local bookshops
Reviews
Showing 1 - 2 of 2 reviews.
Review by karensaville
16/06/2015
A horrible story. When it was chosen as our book club book the chooser did not realise it was on this subject. I have read similar books and am always apalled and horrified, I admire the courage of the author to relive the experience and hope it helps them but I do not widh to ever read this type of book again.
Review by Marlene-NL
16/06/2015
This was a very hard book for me to read. At first I did not really understand why she let him do that to her even when she was an adult but then I started thinking of her family. Real white trash. They terrorized the neighborhood and everyone was scared of them.<br/>We have families like that in The Netherlands too and people do not dare to complain cause they know they will be punished for it later. <br/>What annoyed me mostly was that the mom got off free. No punishment at all while in truth it was mainly her fault. A mom is the one that should protect a child when there is no father or if a dad is abusive. if you cannot count on your mom, who can you trust?