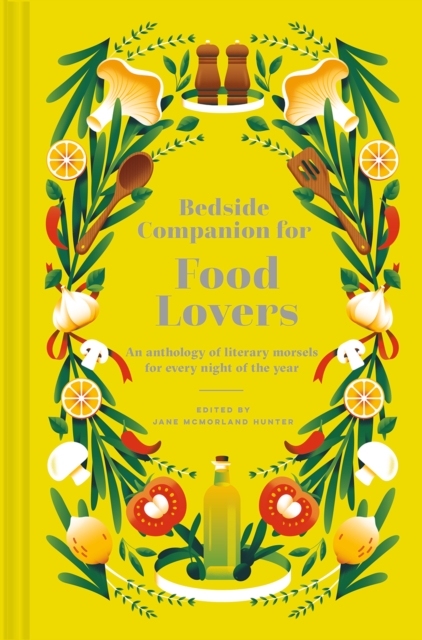 Bedside Companion for Food Lovers : An anthology of literary morsels for every night of the year
Hardback
Description
A delicious literary anthology all about food. With extracts from over 200 authors, it embraces fiction, non-fiction, poetry, and even a smattering of recipes, with one piquant extract for every night of the year. This absorbing book is a literary feast for every food lover.
Within these pages, you'll discover a wealth of foodie extracts from around the world and throughout the centuries, from Christmas feasts in Tudor times to Nigella Lawson on how much cheese to buy for a dinner party.
In addition to renowned food writers such as Elizabeth David, Madhur Jaffrey and Anthony Bourdain, it includes literary greats like Charles Dickens, F.
Scott Fitzgerald and Maya Angelou, and some intriguing curiosities such as the surreal recipes in 1932's Futurist Cookbook. And, of course, Mrs Beeton makes an appearance. Also on the menu are:• Tantalizing gingerbread in Jane Austen's Emma. • The joys of Caribbean cooking in Sam Selvon's The Housing Lark. • Ingenious wartime solutions in MFK Fisher's How to Cook a Wolf and much, much more. Keep this delectable book by your bedside and savour a whole world of delicious food writing every night of the year – and it also makes the perfect gift for the foodie in your life!
Information
Format:Hardback
Pages:448 pages, 12 black and white illustrations
Publisher:Batsford Ltd
Publication Date:12/10/2023
Category:
ISBN:9781849947961
Information
Format:Hardback
Pages:448 pages, 12 black and white illustrations
Publisher:Batsford Ltd
Publication Date:12/10/2023
Category:
ISBN:9781849947961