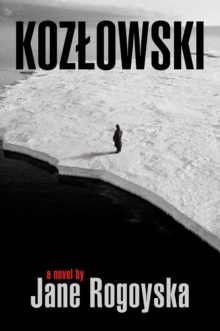 Description
"Those questions of what makes a life worth living, of identity and belonging, and the myths, memories and beliefs we live by, are the central threads running through this beautiful and immensely readable novel, carrying the reader onwards through the ever-shifting fabric of the wartime and post-war world."- Caroline Wyatt, European Literature Network;`In this heartbreaking novel, Jane Rogoyska writes with tragic power about one of the last century's foulest crimes - Stalin's mass murder of his Polish prisoners in 1940.
In a fiction boldly using real names and events, she brings the victims of Katyn and the other murder sites, together with their families and the handful of traumatised survivors, back to brief life and hope.'NEAL ASCHERSONFrom acclaimed biographer and filmmaker Jane Rogoyska, Kozlowski: a new novel that explores the tragedy of the Katyn Massacre and the pain of post-war Polish exile. Kozlowski tells the story of a young Polish army doctor whose life is changed forever by a single, mysterious event: the disappearance, in April 1940, of 4,000 of his comrades from a Soviet interrogation camp in Starobelsk, Ukraine. Exiled in post-war London, Kozlowski builds a new life, working to convince himself that the past cannot affect him.
In reality, the past is the only place he longs to be.
As the silence surrounding his lost comrades deepens, his attempts to submerge his feelings threaten to destroy him.
This is a novel about loss, memory and guilt, written in sparse and elegant prose.
Information
Format: Hardback
Pages: 360 pages
Publisher: Holland House Books
Publication Date: 16/05/2019
ISBN: 9781910688731
Free Home Delivery
on all orders
Pick up orders
from local bookshops