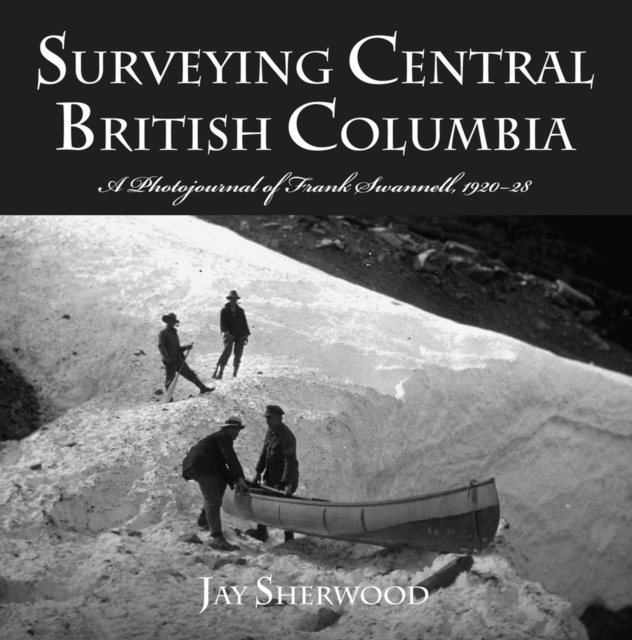 Surveying Central British Columbia : A Photojournal of Frank Swanell, 1920-28
Paperback / softback
Description
Frank Swannell contributed greatly to the shape of British Columbia by surveying and mapping large portions of the province over three decades.
He also took thousands of photographs and kept detailed journals of his travels.
In his second book on Swannell's adventures, Jay Sherwood presents central BC through the eyes and words of one of BC's most famous surveyors.
Swannell photographed First Peoples, settlers, various methods of transportation and the daily life of a surveying crew.
Of about 1,500 photographs he took between 1920 and 1928, Jay Sherwood has selected the best for this book.
Many have historical significance, showing the changes beginning to occur in this largely wilderness region of central BC.
Surveying Central British Columbia is based primarily on Swannell's diaries and photographs.
It is supplemented by interviews with descendants of some members of Swannell's surveying crew, research and the author's personal visits to several places where Swannell surveyed.
It includes a database of Swannell's photographs online at the BC Archives.
Information
Format:Paperback / softback
Pages:192 pages, b/w photos
Publisher:Royal British Columbia Museum
Publication Date:01/11/2007
Category:
ISBN:9780772657428
Information
Format:Paperback / softback
Pages:192 pages, b/w photos
Publisher:Royal British Columbia Museum
Publication Date:01/11/2007
Category:
ISBN:9780772657428