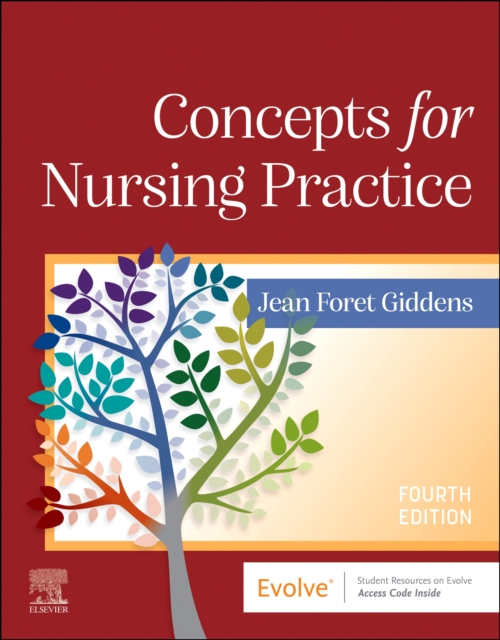 Concepts for Nursing Practice (with eBook Access on VitalSource)
Description
Learn a conceptual approach to nursing care and how to apply concepts to a wide variety of clinical settings!
Concepts for Nursing Practice, 4th Edition uses a straightforward, intuitive approach to describe 60 important concepts, spanning the areas of patient physiology, patient behavior, and the professional nursing environment.
Exemplars identified for each concept provide useful examples and models, helping you more easily understand concepts and apply them to any clinical setting.
To reinforce understanding, this text also makes connections among related concepts via ebook links to exemplars of those concepts in other Elsevier textbooks in your ebook library.
New to this edition are six new concepts and a focus on related core competencies.
Written by conceptual learning expert Jean Giddens, this authoritative text will help you build clinical judgment skills and prepare confidently for almost any clinical nursing situation. Authoritative content written by expert contributors and meticulously edited by concept-based curriculum (CBC) expert Jean Giddens sets the standard for the growing CBC movement. Clearly defined and analyzed nursing concepts span the areas of patient physiology, patient behavior, and the professional nursing environment. Featured Exemplars sections describe selected exemplars related to each nursing concept, covering the entire lifespan and all clinical settings, and help you assimilate concepts into practice. Integrated exemplar links connect you to concept exemplars in other purchased Elsevier nursing titles. Logical framework of concepts by units and themes helps you form immediate connections among related concepts - a key to conceptual learning. Case Studies in each chapter make it easier to apply knowledge of nursing concepts to real-world situations. Interrelated Concepts illustrations provide visual cues to understanding and help you make connections across concepts. NEW! Emphasis on competencies ("what to do") corresponding to each of the book's concepts ("what to know"), with new Core Competencies boxes throughout to highlight core competencies corresponding to core concepts. NEW! Six new concepts - Clotting; Well-Being and Resilience; Person-Centered Care; Diversity, Equity, and Inclusion; Public Health Emergencies; and Spheres of Practice. NEW! Case studies for the Next-Generation NCLEX® Exam on the Evolve companion website help prepare you for the new exam. NEW! Focus on COVID-19 boxes throughout help you understand the impact of the global pandemic on a variety of concepts and exemplars. Updated coverage ensures you understand the latest developments related to cultural competence, interprofessional collaboration, systems thinking, the nurse's role in promoting health equity, equipping nurses to respond to emergencies and other public health crises, and promoting the wellness of nurses. Updated content throughout includes COVID-19, human trafficking, and transgender considerations as exemplars, reflecting the latest research evidence and national and international healthcare guidelines. Fine-tuned exemplar selection ensures full coverage of exemplars across the lifespan, with new designations of which exemplars are specific to particular age groups. NEW! Improved legibility, with larger text type in the print edition.
Information
Format:
Pages:640 pages, Approx. 320 illustrations (320 in full color); Illustrations, unspecified
Publisher:Elsevier - Health Sciences Division
Publication Date:19/01/2024
Category:
ISBN:9780323809825
Information
Format:
Pages:640 pages, Approx. 320 illustrations (320 in full color); Illustrations, unspecified
Publisher:Elsevier - Health Sciences Division
Publication Date:19/01/2024
Category:
ISBN:9780323809825