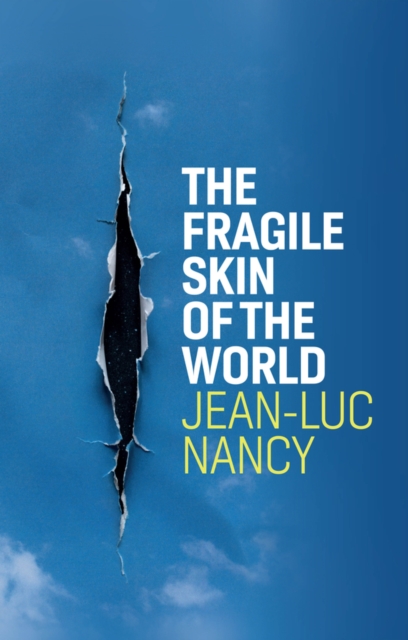 The Fragile Skin of the World
Hardback
Description
Certain philosophers of Antiquity compared the world to a large animal; but if the world were an animal, it would have a skin similar to the skin that envelops each living being and gives it unity.
The world is neither an animal nor a machine but an interminable jumble whose destination is nothing other than the maelstrom in which the very idea of the world slips away.
The world has no skin other than the turbulence that makes histories, customs, moments of grandeur and decadence. Because it is not a skin, this extension of space-time is much more fragile than the skins that are already always fragile, because everything here touches its extremities. The world is everything that passes between us - ourselves and everything that happens to us, everything that becomes of our contacts, our gazes, our movements; and through referrals from skin to skin, from the fleeting to the immemorial, you reach, without even knowing it, the entire actuality of the world: the act of its existence.
This act is made up of works and disasters, splendours, horrors, and catastrophes.
As long as it is ours, it is the act of an infinite emergence that is all the sense there is: a sense that incessantly goes from skin to skin and is itself never enveloped by anything. The texts in this volume are all oriented by the concern for what is currently happening to us - we, late humanoids - when we arrive at an extremity of our history, whether this extremity should turn out to be a stage, a rupture, or quite simply a last breath.
Information
Format:Hardback
Pages:140 pages
Publisher:John Wiley and Sons Ltd
Publication Date:01/10/2021
Category:
ISBN:9781509549153
Other Formats
Paperback / softback from £14.99
EPUB from £11.99
PDF from £36.00
Information
Format:Hardback
Pages:140 pages
Publisher:John Wiley and Sons Ltd
Publication Date:01/10/2021
Category:
ISBN:9781509549153