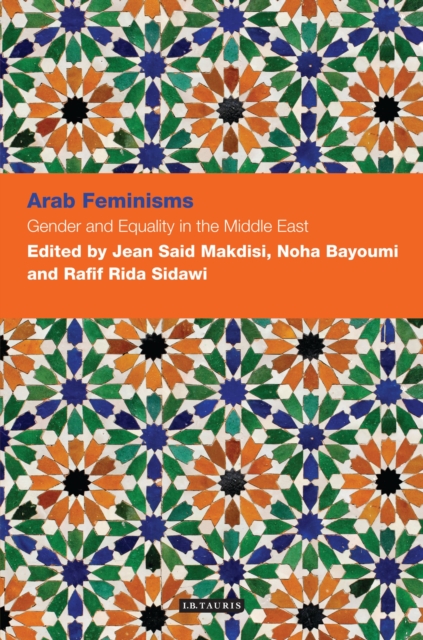 Arab Feminisms: Gender and Equality in the Middle East
Hardback
Description
Is there a truly Arab feminist movement? Is there such a thing as 'Islamic' feminism? What does it meant to be a 'feminist' in the Arab World today?
Does it mean grappling with the main theoretical elements of the movement? Or does it mean involvement at the grassroots level with everyday activism?
This book examines the issues and controversies that are hotly debated and contested when it comes to the concept of feminism and gender in Arab society today.
It offers explorations of the theoretical issues at play, the latest developments of feminist discourse, literary studies and sociology, as well as empirical data concerning the situation of women in Arab countries, such as Iraq and Palestine.
It is certainly not surprising that when looking at the situation on the ground in many countries of the Arab World- particularly Palestine, Iraq and Lebanon, as well as Sudan- issues of war, civil conflict, military occupation and imperialism often override those of gender. The place of feminism in this context is extremely problemati, as nationalist, sectarian, religious and class interests- not to mention the interests of occupation authorities and the resistance movements that oppose them- supersede feminism as a public concern, even among many women.
Arab feminists are thus either co-opted by these interests or find themselves in the frustrating position of negotiating their way through a minefield of contradictory imperatives and loyalties. Arab Feminisms examines these contexts and sheds light upon the difficult position in which feminists often find themselves.
It looks at different social and political situations, such as the development of Palestinian feminist discourse in a post-Oslo world, the impact of the civil war in Lebanon on women, and Kuwaiti women's struggles for equality.
This book therefore offers valuable theoretical analysis as well as indispensable first-hand accounts of feminism in the Arab World for those researching gender relations in the Middle East and beyond.
Information
Format:Hardback
Pages:480 pages
Publisher:Bloomsbury Publishing PLC
Publication Date:29/01/2014
Category:
ISBN:9781780766720
Information
Format:Hardback
Pages:480 pages
Publisher:Bloomsbury Publishing PLC
Publication Date:29/01/2014
Category:
ISBN:9781780766720
Also in the Contemporary Arab Scholarship in the Social Sciences series | View all