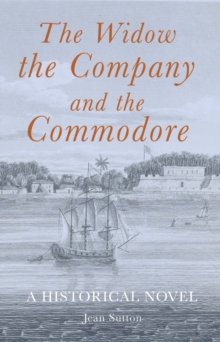 The Widow, the Company and the Commodore
Paperback / softback
Description
Thirteen year old Katherine Cook sailed to India with her family in 1709 on the first fleet of the newly-formed United Company of Merchants of England trading to the East Indies.
Within two years she was twice-widowed, a mother, penniless and alone.
She realized the officials of the East India Company cared little for the relicts of their servants who braved climate and enemies to acquire their huge profits.
When her third husband suffered a violent death she determined to take control of her future.
Escaping from the advancing enemy with other wives and children, she took with her all her husband's assets and documents, setting an example soon followed by other widows.
As the powerful Company government in Calcutta closed in on her, demanding she hand everything over, a naval squadron appeared in the River Hooghly.
She appealed to the Commodore for asylum on board one of the ships.
Arrogant and irascible, Captain Mathews relished taking on contemptible merchants.
For two years, as the squadron cruised round the Indian coasts, he conducted a robust correspondence with the various subordinate Company Councils, upholding Katherine's right as a British citizen to appeal for justice to the higher authority of the British Crown.
The squadron arrived back in England carrying not only Katherine but several others who felt themselves ill-used by the Company.
Information
Format: Paperback / softback
Pages: 296 pages
Publisher: Troubador Publishing
Publication Date: 28/05/2017
Category: Historical fiction
ISBN: 9781788036511