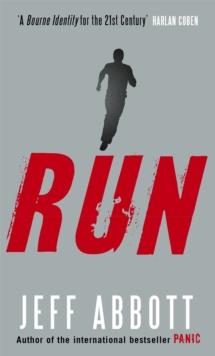 Description
One balmy Texas evening, widowed financier Ben Fosberg answers the door to two Homeland Security agents.
From the minute he lets them in, his life spirals out of control.
A businessman has been killed in a hit gone wrong and Ben's card is in the dead hitman's pocket.
The agents have a thousand questions for which he has no answers, but the evidence is still piling up against him when a mysterious stranger, known as Pilgrim, snatches him away from the agents and sets them both on a dangerous journey.
Pilgrim's boss has been abducted by a man to whom destroying Ben's life is merely a task for the day.
Ben and Pilgrim flee across the US with a hoard of agents and killers on their trail.
Ben is still mourning his wife, cruelly murdered two years ago on their honeymoon.
He is about to get answers to his questions about Emily's death - but they won't be the ones he was expecting.
As betrayal and danger dog them at every turn, Ben and Pilgrim have to uncover a deadly plan and save their own lives - before it's too late...
Information
Format: Paperback
Pages: 416 pages
Publisher: Little, Brown Book Group
Publication Date: 03/07/2008
Category: Crime & mystery
ISBN: 9780751539783
Other Formats
Paperback from £7.85
EPUB from £5.99
Free Home Delivery
on all orders
Pick up orders
from local bookshops
Reviews
Showing 1 - 2 of 2 reviews.
Review by michaeldwebb
16/06/2015
Recovering from 'flu, my powers of concentration were lacking, and I needed a 'noddy' book to get me reading again. So off to the charity shop I went to pick up the sort of book that I'd never read - technically a thriller, I believe.And you know what? It was actually quite fun! A tale of a rouge CIA unit, arms dealers, assassins, the sort of thing I'd never normally touch with a barge pole - a real man's book.Completely devoid of meaningful characters and deep human engagement, it was still a page turner, with an intricate enough plot to keep me reading, and a good twist at the end.So, maybe it's healthy to read something different occasionally.
Review by Zare
16/06/2015
Very interesting thriller about what happens when right hand does not know what left hand is doing. Ben Forsberg, freelance corporate consultant working on PMC contracts, gets himself in whole lot of trouble after an unknown (but highly rated and feared) assassin is found shot dead with Ben's calling card on him.Soon he is hunted by one clandestine agency after another - all thinking him to be a mastermind behind a possible massive terrorist attack and all working without knowing for one another or considering others (on the basis of classified and "reliable" data) to be enemies.Very good view of what can happen when everything is compartmentalized and everything lies in the hand of the few - as they say "Quis custodiet ipso custodes" - and what is worse than having those few running their own agendas (most notably profits).Recommended.