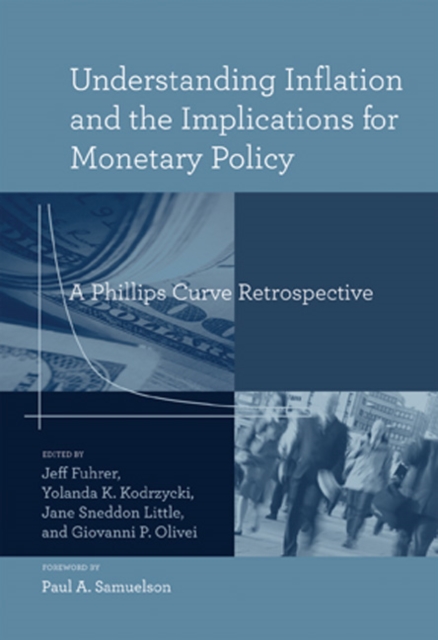 Understanding Inflation and the Implications for Monetary Policy : A Phillips Curve Retrospective
Hardback
Description
Current perspectives on the Phillips curve, a core macroeconomic concept that treats the relationship between inflation and unemployment. In 1958, economist A. W. Phillips published an article describing what he observed to be the inverse relationship between inflation and unemployment; subsequently, the "Phillips curve" became a central concept in macroeconomic analysis and policymaking.
But today's Phillips curve is not the same as the original one from fifty years ago; the economy, our understanding of price setting behavior, the determinants of inflation, and the role of monetary policy have evolved significantly since then.
In this book, some of the top economists working today reexamine the theoretical and empirical validity of the Phillips curve in its more recent specifications.
The contributors consider such questions as what economists have learned about price and wage setting and inflation expectations that would improve the way we use and formulate the Phillips curve, what the Phillips curve approach can teach us about inflation dynamics, and how these lessons can be applied to improving the conduct of monetary policy.
ContributorsLawrence Ball, Ben Bernanke, Oliver Blanchard, V.
V. Chari, William T. Dickens, Stanley Fischer, Jeff Fuhrer, Jordi Gali, Michael T.
Kiley, Robert G. King, Donald L. Kohn, Yolanda K. Kodrzycki, Jane Sneddon Little, Bartisz Mackowiak, N.
Gregory Mankiw, Virgiliu Midrigan, Giovanni P. Olivei, Athanasios Orphanides, Adrian R. Pagan, Christopher A. Pissarides, Lucrezia Reichlin, Paul A. Samuelson, Christopher A. Sims, Frank R. Smets, Robert M. Solow, Jurgen Stark, James H. Stock, Lars E. O. Svensson, John B. Taylor, Mark W. Watson
Information
Format:Hardback
Pages:520 pages
Publisher:MIT Press Ltd
Publication Date:11/09/2009
Category:
ISBN:9780262013635
Information
Format:Hardback
Pages:520 pages
Publisher:MIT Press Ltd
Publication Date:11/09/2009
Category:
ISBN:9780262013635
Also in the The MIT Press series | View all