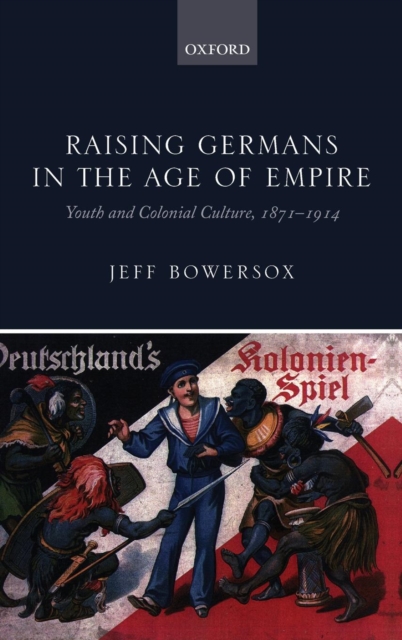 Raising Germans in the Age of Empire : Youth and Colonial Culture, 1871-1914
Hardback
Description
Raising Germans in the Age of Empire is a cultural history of the German colonial imagination around the turn of the twentieth century.
Looking beyond the colonialist movement, it focuses on young Germans who grew up during this era and the various commercial and educational media through which they daily encountered the wider world.
Using their imaginary colonial encounters, Jeff Bowersox explores how Germans young and old came to terms with a globalizing world. Chapters on toys, school instruction, popular literature, and the Boy Scouts (or Pfadfinder) reveal how Germans, through mass consumer culture and mass education, built a definitive association between colonial hierarchies and Germany's place in the modern age.
By 1914 this colonial sensibility had been accepted as common sense, but it always remained flexible and vague.
It could be adapted to serve competing and contradictory purposes, ranging from profit and pedagogical reform to nationalist mobilization and international socialist solidarity.
Thus, as young Germans used images of imperialism to construct their own fantastical adventures, adults tried to use those same images to ward off the worst excesses of industrial modernity and to mold young people into capable and productive citizens.
The result was a chaotic multitude of imagined empires vying for space in the public arena as Germans debated how best to raise the next generation of children.
Raising Germans in the Age of Empire explains how colonial visions not only shaped Germans' engagement with globalization but also determined how they understood themselves as a modern nation.
Information
Format:Hardback
Pages:256 pages, 25 black and white images
Publisher:Oxford University Press
Publication Date:09/05/2013
Category:
ISBN:9780199641093
Information
Format:Hardback
Pages:256 pages, 25 black and white images
Publisher:Oxford University Press
Publication Date:09/05/2013
Category:
ISBN:9780199641093