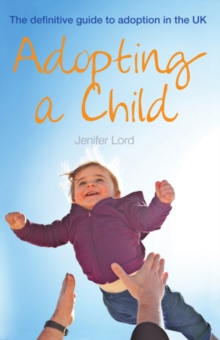 Adopting a Child : The Definitive Guide to Adoption in the UK
Paperback
Description
With more than 60,000 copies already sold, this beginner's guide is the book for anyone who is thinking of adopting a child.
Now in its 10th edition, this guide has been fully revised and updated to take into account new legislation and initiatives, including the Adoption and Children Act 2002.
It provides essential information and helps explain the process involved in adopting a child or children.
It includes a comprehensive list of regional agencies - both local authority and voluntary - throughout the UK, plus other useful addresses and suggestions for more reading.
Also by Jenifer Lord