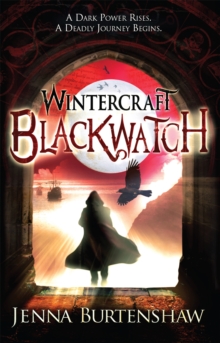 Wintercraft : Blackwatch
Paperback
Description
Kate has escaped the clutches of the High Council and Silas has left Albion for the continent.
But their lives are forever linked and as the veil weakens, causing Albion's skilled to fear for everyone's safety, Silas and Kate find themselves drawn together by the mysterious and corrupt Dalliah Grey.
Information
Format: Paperback
Pages: 288 pages
Publisher: Headline Publishing Group
Publication Date: 01/04/2011
Category: Fantasy
ISBN: 9780755371228
Free Home Delivery
on all orders
Pick up orders
from local bookshops
Reviews
Showing 1 - 2 of 2 reviews.
Review by librarybrandy
16/06/2015
Following the events of <i>Shadowcry</i>, Kate is on trial for murder--and found guilty by the very people she trusted. Her friend Edgar helps her break out of the prison she's been held in, and in escaping the Skilled they are picked up by the Blackwatch. Meanwhile, Silas Dane has also been hunted by the Blackwatch, and it is his link to Kate that may save--or doom--them both, as it's Kate's rare powers to cross into the veil that interest the mysterious Dalliah.<br/><br/>This probably would have made a lot more sense had I read the first one, but I wasn't enjoying this enough to go back and fill in the blanks. The prose leaves little to the imagination, spelling out details that were shown perfectly clearly, and the characters are spectacularly unengaging. Also, I never got a clear idea on their ages; I think it was mentioned somewhere, but Edgar seemed very young and yet adult-like at the same time. <br/><br/>I could see some teens really enjoying this series, but if it's the ability to cross in and out of the veil, and the veil's possible destruction, that interests them, maybe pass on this and hook them up with <i>Sabriel</i> instead. Garth Nix did it first, and Garth Nix did it way better.
Review by BookLoversLife
16/06/2015
It was OK. Think I might leave book 3 for awhile though. <br/>