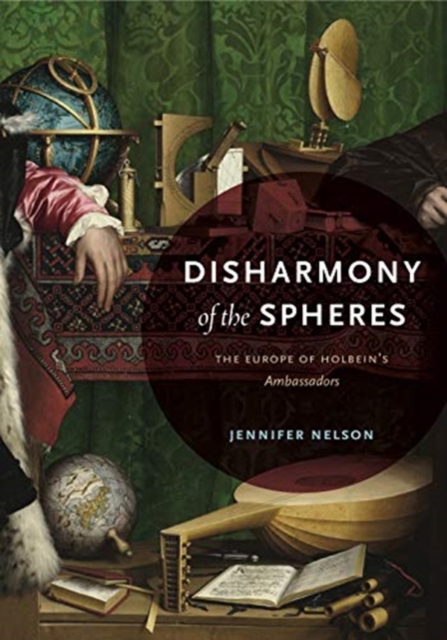 Disharmony of the Spheres : The Europe of Holbein's Ambassadors
Paperback / softback
Description
Anxious about the threat of Ottoman invasion and a religious schism that threatened Christianity from within, sixteenth-century northern Europeans increasingly saw their world as disharmonious and full of mutual contradictions.
Examining the work of four unusual but influential northern Europeans as they faced Europe's changing identity, Jennifer Nelson reveals the ways in which these early modern thinkers and artists grappled with the problem of cultural, religious, and cosmological difference in relation to notions of universals and the divine. Focusing on northern Europe during the first half of the sixteenth century, this book proposes a complementary account of a Renaissance and Reformation for which epistemology is not so much destabilized as pluralized.
Addressing a wide range of media-including paintings, etchings and woodcuts, university curriculum regulations, clocks, sundials, anthologies of proverbs, and astrolabes-Nelson argues that inconsistency, discrepancy, and contingency were viewed as fundamental features of worldly existence.
Taking as its starting point Hans Holbein's famously complex double portrait The Ambassadors, and then examining Philipp Melanchthon's measurement-minded theology of science, Georg Hartmann's modular sundials, and Desiderius Erasmus's eclectic Adages, Disharmony of the Spheres is a sophisticated and challenging reconsideration of sixteenth-century northern European culture and its discomforts. Carefully researched and engagingly written, Disharmony of the Spheres will be of vital interest to historians of early modern European art, religion, science, and culture.
Information
Format:Paperback / softback
Pages:216 pages, 19 Halftones, color; 24 Halftones, black and white
Publisher:Pennsylvania State University Press
Publication Date:07/12/2020
Category:
ISBN:9780271083414
Information
Format:Paperback / softback
Pages:216 pages, 19 Halftones, color; 24 Halftones, black and white
Publisher:Pennsylvania State University Press
Publication Date:07/12/2020
Category:
ISBN:9780271083414