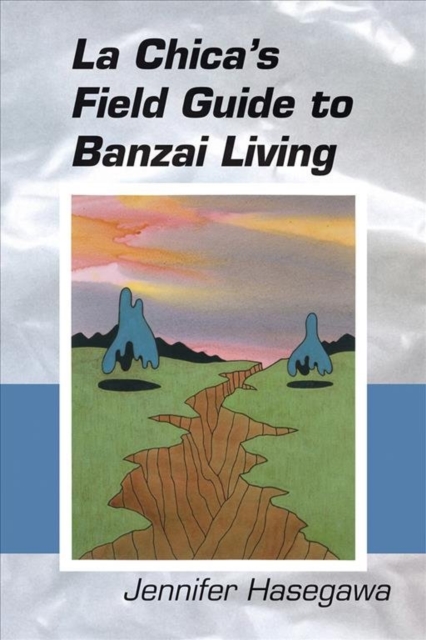 La Chica`s Field Guide to Banzai Living
Paperback / softback
Description
From the small towns strung along the coast of the Big Island of Hawai'i to the land-locked landscapes of Paraguay to the volcanic surface of Venus, this collection of poetry is a field guide to flora, fauna, and mineralia encountered, real, and imagined.
Jennifer Hasegawa scans across physical and mental planes to reveal their inhabitants.
Packed tightly into exploratory rocket segments, these poems ignite our gravest flaws to send our grandest potentials into orbit. Hasegawa's poems not only rearrange our ways of seeing the world, but they also reset the language we use in it.
Banzai, with a literal translation of "10,000 years," was used by the Japanese as a rallying cry in imperialistic and militaristic contexts.
Today, the understanding of this word has shifted to a comparatively neutral translation of the enthusiastic expression "Hurrah!" in both in Japan and beyond.
In La Chica's Field Guide to Banzai Living, Hasegawa aims to reclaim banzai, recasting the language of war and unwavering loyalty and forming it into one that stands against aggression and racism and embraces tolerance and self-acceptance.
Here banzai becomes a rallying cry not of war but of grand potential.
La Chica's Field Guide to Banzai Living chronicles a celebratory life and poetry filled with wonder.
Information
Format:Paperback / softback
Pages:88 pages
Publisher:Omnidawn Publishing
Publication Date:16/04/2020
Category:
ISBN:9781632430786
Information
Format:Paperback / softback
Pages:88 pages
Publisher:Omnidawn Publishing
Publication Date:16/04/2020
Category:
ISBN:9781632430786