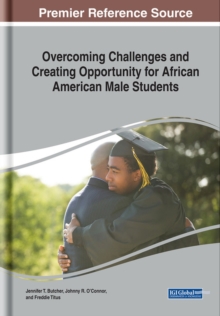 Overcoming Challenges and Creating Opportunity for African American Male Students
Hardback
Description
Throughout American history, African American males have routinely encountered circumstances or challenges that have impeded the access needed to achieve their educational goals.
In today's social climate and dialogues surrounding equity in education, a resource guide is imperative to prompt more informed discourse and robust decision making as it relates to the African American male student in education. Overcoming Challenges and Creating Opportunity for African American Male Students is an essential reference source that supports the development of more widespread solution-oriented approaches to confronting, confirming, and mitigating any perpetual disparities that may exist among these students.
Featuring research on topics such as access to education, racial battle fatigue, and mentoring programs, this book is ideally designed for administrators, policymakers, educators, scholars, researchers, students, and academicians seeking coverage on the many factors that influence African American male success in various educational contexts.