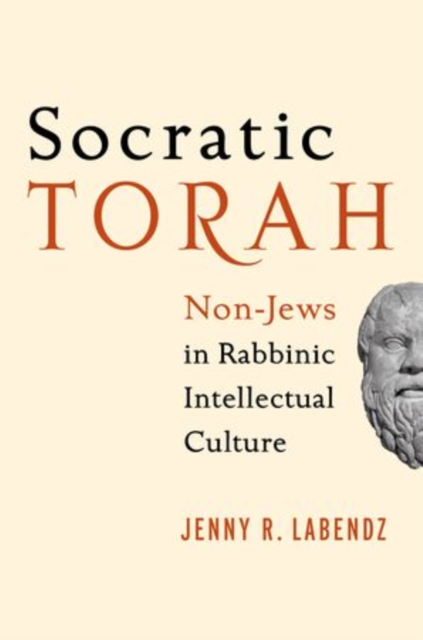 Socratic Torah : Non-Jews in Rabbinic Intellectual Culture
Hardback
Description
Jenny R. Labendz investigates rabbinic self-perception and self-fashioning within the non-Jewish social and intellectual world of antique Palestine, showing how the rabbis drew on Hellenistic and Roman concepts for Torah study and answering a fundamental question: was rabbinic participation in Greco-Roman society a begrudging concession or a principled choice?
As Labendz demonstrates, Torah study was an intellectual arena in which rabbis were extremely unlikely to look beyond their private domain.
Yet despite the highly internal and self-referential nature of rabbinic Torah study, some rabbis believed that the involvement of non-Jews in rabbinic intellectual culture enriched the rabbis' own learning and teaching.
Labendz identifies a sub-genre of rabbinic texts that she terms "Socratic Torah, " which portrays rabbis engaging in productive dialogue with non-Jews about biblical and rabbinic law and narrative.
In these texts, rabbinic epistemology expands to include reliance not only upon Scripture and rabbinic tradition, but upon intuitions and life experiences common to Jews and non-Jews.
While most scholarly readings of rabbinic dialogues with non-Jews have focused on the polemical, hostile, or anxiety-ridden nature of the interactions, Socratic Torah reveals that the presence of non-Jews was at times a welcome opportunity for the rabbis to think and speak differently about Torah.
Labendz contextualizes her explication of Socratic Torah within rabbinic literature at large, including other passages and statements about non-Jews as well as general intellectual trends in rabbinic literature, and also within cognate literatures, including Plato's dialogues, Jewish texts of the Second Temple period, and the New Testament.
While she focuses on non-Jews in the Palestinian Talmud and midrashim, the book includes chapters on the Babylonian Talmud and on the liminal figures of minim and Matrona.
The passages that make up the sub-genre of Socratic Torah serve as the entryway for a much broader understanding of rabbinic literature and rabbinic intellectual culture.
Information
Format:Hardback
Pages:272 pages
Publisher:Oxford University Press Inc
Publication Date:23/05/2013
Category:
ISBN:9780199934560
Information
Format:Hardback
Pages:272 pages
Publisher:Oxford University Press Inc
Publication Date:23/05/2013
Category:
ISBN:9780199934560