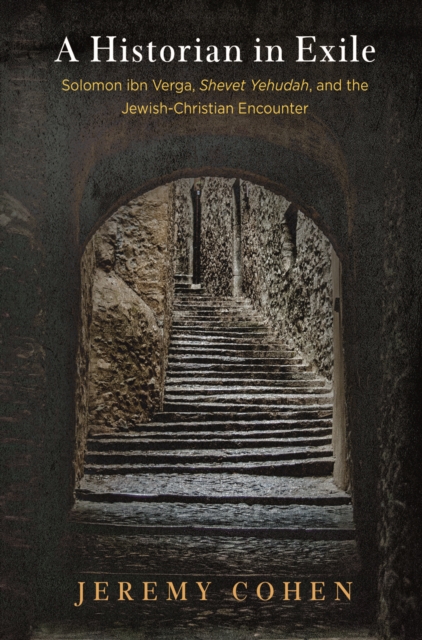 A Historian in Exile : Solomon ibn Verga, "Shevet Yehudah," and the Jewish-Christian Encounter
Hardback
Description
Solomon ibn Verga was one of the victims of the decrees expelling the Jews from Spain and Portugal in the 1490s, and his Shevet Yehudah (The Scepter of Judah, ca. 1520) numbered among the most popular Hebrew books of the sixteenth century.
Its title page lured readers and buyers with a promise to relate "the terrible events and calamities that afflicted the Jews while in the lands of non-Jewish peoples": blood libels, disputations, conspiracies, evil decrees, expulsions, and more. The book itself preserves collective memories, illuminates a critical and transitional phase in Jewish history, and advances a new vision of European society and government.
It reflects a world of renaissance, reformation, and global exploration but also one fraught with crisis for Christian majority and Jewish minority alike.
Among the multitudes of Iberian Jewish conversos who had received Christian baptism by the end of the fifteenth century, ibn Verga experienced the destruction of Spanish-Portuguese Jewry just as the Catholic Church began to lose exclusive control over the structures of Western religious life; and he joined other Europeans in reevaluating boundaries and affiliations that shaped their identities. In A Historian in Exile, Jeremy Cohen shows how Shevet Yehudah bridges the divide between the medieval and early modern periods, reflecting a contemporary consciousness that a new order had begun to replace the old.
Ibn Verga's text engages this receding past in conversation, Cohen contends; it uses historical narrative to challenge regnant assumptions, to offer new solutions to age-old problems, to call Jews to task for bringing much of the hostility toward them upon themselves, and to chart a viable direction for a people seeking a place to call home in a radically transformed world.
Information
Format:Hardback
Pages:256 pages
Publisher:University of Pennsylvania Press
Publication Date:07/11/2016
Category:
ISBN:9780812248586
Information
Format:Hardback
Pages:256 pages
Publisher:University of Pennsylvania Press
Publication Date:07/11/2016
Category:
ISBN:9780812248586
Also in the Jewish Culture and Contexts series | View all