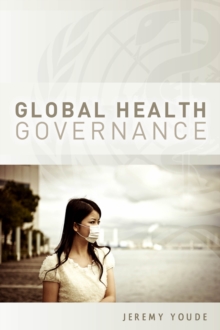 Global Health Governance
Hardback
Description
In recent years the spread of diseases such as AIDS, SARS and avianflu has pushed health issues towards the top of the internationalagenda.
Such outbreaks have serious political, economic, and socialconsequences and remind the world of the necessity of globalcooperation in order to deal effectively with the challenges theypose. Global Health Governance offers a comprehensive introductionto the changing international legal environment, the governmentaland non-governmental actors involved with health issues, and thecurrent regime's ability to adapt to new crises.
Part 1focuses on the evolution of international regulations aimed atstopping the spread of health problems across borders.
Over thelast 150 years, the nature of such cooperation, the motivations ofthe parties involved, and the diseases covered, has changedradically.
Part 2 examines some of the most prominent actors inglobal health governance today, ranging from traditionalintergovernmental organizations, such as the WHO and the WorldBank, to private philanthropic organizations that exist outsideregular global governance structures.
Part 3 concentrates on someof the most pressing issues facing global health governance today, including access to pharmaceuticals, the costs and benefits ofmaking health a security issue, and the role of civil societyorganizations.
Global Health Governance provides an accessible andinsightful analysis of an evolving realm of global governance andcooperation.
It will appeal to students of global health politics, global governance, international organization, and human security.
Information
Format: Hardback
Pages: 240 pages
Publisher: Polity Press
Publication Date: 27/04/2012
Category: Politics & government
ISBN: 9780745653082
Other Formats
Paperback / softback from £20.65
Free Home Delivery
on all orders
Pick up orders
from local bookshops