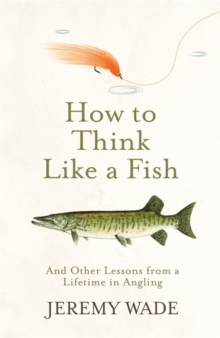 How to Think Like a Fish : And Other Lessons from a Lifetime in Angling
Hardback
Description
Catching a river monster looks like a conjuring trick.
Turning a creature of the imagination into real flesh and blood seems so unlikely that it appears to break the laws of nature.
After starting to fish in rural England more than fifty ago, and going on to become a captor of large, wily carp in his teens, Jeremy Wade started combining angling with far-flung exploration in 1982 - a trip to northern India via Afghanistan in a plane that just weeks later was hit by a ground-to-air missile.
Since then Jeremy have caught an unparalleled array of large and outlandish fish from challenging locations all over the world, originally in seat-of-the-pants solo travels and more recently in the company of a TV crew.
Among the fish caught are a dozen freshwater species over the weight of 100 pounds, some of which were unknown even to anglers until recently.
As these catches have come more to the public attention, many people have approached Jeremy about how they can improve their fishing results. This book is his reply. But far from being a conventional 'how to' guide - there is already an abundance of fishing encyclopedias - this book is about simple, fundamental principles, a mindset for success.
At its most basic, fishing is about converting something very insignificant - the bait - into something very substantial: a fish that could feed a family. Fishing is about deception, so it has to engage the brain.
It is an exercise in problem solving, where no two sets of circumstances are exactly the same, where success is an artful blend of drawing on experience and keeping an open mind.
Information
Format: Hardback
Pages: 272 pages
Publisher: Orion Publishing Co
Publication Date: 02/05/2019
Category: Memoirs
ISBN: 9781474604857
Free Home Delivery
on all orders
Pick up orders
from local bookshops