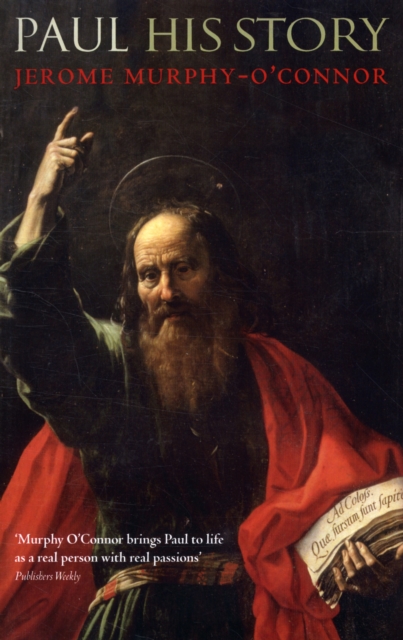 Paul : His Story
Paperback / softback
Description
For someone who has exercised such a profound influence on Christian theology, Paul remains a shadowy figure behind the barrier of his complicated and difficult biblical letters.
Debates about his meaning have deflected attention from his personality, yet his personality is an important key to understanding his theological ideas.
This book redresses the balance. Jerome Murphy-O'Connor's disciplined imagination, nourished by a lifetime of research, shapes numerous textual, historical, and archaeological details into a colourful and enjoyable story of which Paul is the flawed but undefeated hero. This chronological narrative offers new insights into Paul's intellectual, emotional, and religious development and puts his travels, mission, and theological ideas into a plausible biographical context.
As he changes from an assimilated Jewish teenager in Tarsus to a competitive Pharisee in Jerusalem and then to a driven missionary of Christ, the sometimes contradictory components of Paul's complex personality emerge from the way he interacts with people and problems.
His theology was forged in dialogue and becomes more intelligible as our appreciation of his person deepens.
In Jerome Murphy-O'Connor's engaging biography, the Apostle comes to life as a complex, intensely human individual.
Information
Format:Paperback / softback
Pages:280 pages, 2 maps
Publisher:Oxford University Press
Publication Date:15/09/2005
Category:
ISBN:9780199283842
Information
Format:Paperback / softback
Pages:280 pages, 2 maps
Publisher:Oxford University Press
Publication Date:15/09/2005
Category:
ISBN:9780199283842