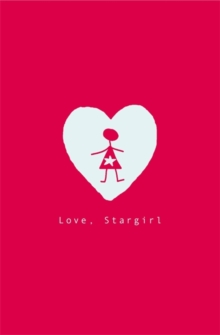 Description
By award-winning author Jerry Spinelli, the story of Stargirl continues...In the form of letters to Leo, written over the course of a year, this moving and lyrical book charts Stargirl's feelings as she comes to terms with the loss of Leo and starts to make new friends.
Information
Format: Paperback
Pages: 320 pages
Publisher: Hachette Children's Group
Publication Date: 24/01/2008
Category: General
ISBN: 9781846169243
Free Home Delivery
on all orders
Pick up orders
from local bookshops
Reviews
Showing 1 - 2 of 2 reviews.
Review by katie1802
16/06/2015
This was a really great sequel, I liked getting inside Stargirls head, and finding that knowing her inner thoughts didn't diminish her appeal or the mystery surrounding this most interesting of girls.<br/><br/>Its been a while since I read it so I'm a little hazy on the exact events but I definitely remember enjoying it. I think its pretty brave releasing a sequel to such a well-loved book, but it worked out well in this case, the author showing more talent than others trying to attempt the same thing.
Review by olongbourn
16/06/2015
Loved, loved, loved this book!! Loved Stargirl's voice. Loved Stargirl's humor. Loved Stargirl's outlook. Loved how Stargirl brought everyone together. Would have loved to meet Stargirl when I was a teen! Now, I've got to go back to read the first book, Stargirl. (Didn't realize/read that this was the first story continued, but since she "looks back" to the first book/previous year very often, it doesn't feel like I am missing important info by having read the second book first.<br/><br/>I highly recommend this YA book! A very enjoyable, quick, easy read. The protagonist is a 16 y.o. who befriends a 6 y.o., an 11 y.o. and an agoraphobic 40-something, in addition to a town's worth of others. This is not a YA romance (tho there is one kiss), more of a YA coming-of-age.