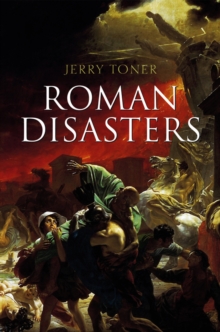 Description
Roman Disasters looks at how the Romans coped with, thought about, and used disasters for their own ends.
Rome has been famous throughout history for its great triumphs.
Yet Rome also suffered colossal disasters. From the battle of Cannae, where fifty thousand men fell in a single day, to the destruction of Pompeii, to the first appearance of the bubonic plague, the Romans experienced large scale calamities.Earthquakes, fires, floods and famines also regularly afflicted them.
This insightful book is the first to treat such disasters as a conceptual unity.
It shows that vulnerability to disasters was affected by politics, social status, ideology and economics.
Above all, it illustrates how the resilience of their political and cultural system allowed the Romans to survive the impact of these life-threatening events.
The book also explores the important role disaster narratives played in Christian thought and rhetoric.
Engaging and accessible, Roman Disasters will be enjoyed by students and general readers alike.
Information
Format: Hardback
Pages: 224 pages
Publisher: Polity Press
Publication Date: 29/04/2013
Category: European history
ISBN: 9780745651026
Free Home Delivery
on all orders
Pick up orders
from local bookshops