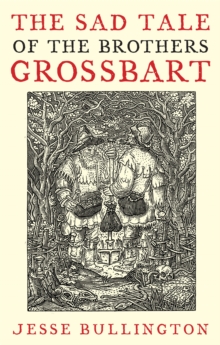 The Sad Tale of the Brothers Grossbart
Paperback
Description
In the plague-wracked and devil-haunted darkness of Medieval Europe, an elite few enjoy opulent lives while the majority eke out a miserable existence in abject poverty.
Hungry creatures stalk the deep woods and desolate mountains, and both sea and sky teem with unspeakable horrors.
For those ill-fated masses not born into wealth, life is but a vicious trial to be endured before the end of days.Hegel and Manfried Grossbart could give a toss.
Being of low birth means little, after all, when the riches of the mighty wait just inside the next crypt.
The grave-robbing twins know enough about crusading to realise that if one is to make a living from the dead, what better destination than the fabled tomb-cities of Egypt?But the Brothers Grossbart are about to discover that all legends have their truths, and worse fates than death await those who would take the red road of villainy . . .
Information
Format: Paperback
Pages: 464 pages
Publisher: Little, Brown Book Group
Publication Date: 01/10/2009
Category: Fantasy
ISBN: 9781841497839
Free Home Delivery
on all orders
Pick up orders
from local bookshops
Reviews
Showing 1 - 2 of 2 reviews.
Review by steveclark
16/06/2015
I agree with all of the previous reviewers who have pointed out that this book is riddled with gore and cruelty and malevolence - what I don't agree with is their finding either a reason for this, or any literary merit in its depiction. I didn't finish the book, and I wish I hadn't started it. Porn for sadists.
Review by adellina
16/06/2015
Reading this book just made me ill. I only got about a quarter of the way through before I put it down determined to never pick it up again. Its not just that the main characters aren't in any way likeable (I must admit I'm a sucker for a good hero) but that they aren't even funny or entertaining. The whole thing is just a sadisitc jumble of stories aimed at horrifying the reader with every page turned.As much as I hate not finishing books, I think my stomach will be better off because of it.