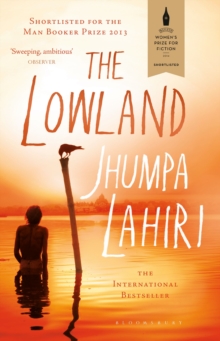 Description
SHORTLISTED FOR THE MAN BOOKER PRIZE 2013 SHORTLISTED FOR THE BAILEYS WOMEN'S PRIZE FOR FICTION 2014SHORTLISTED FOR THE NATIONAL BOOK AWARD 2013From Subhash's earliest memories, at every point, his brother was there.
In the suburban streets of Calcutta where they wandered before dusk and in the hyacinth-strewn ponds where they played for hours on end, Udayan was always in his older brother's sight.
So close in age, they were inseparable in childhood and yet, as the years pass - as U.S tanks roll into Vietnam and riots sweep across India - their brotherly bond can do nothing to forestall the tragedy that will upend their lives.
Udayan - charismatic and impulsive - finds himself drawn to the Naxalite movement, a rebellion waged to eradicate inequity and poverty.
He will give everything, risk all, for what he believes, and in doing so will transform the futures of those dearest to him.
Information
Format: Paperback
Pages: 416 pages
Publisher: Bloomsbury Publishing PLC
Publication Date: 07/04/2014
ISBN: 9781408843543
Free Home Delivery
on all orders
Pick up orders
from local bookshops
Reviews
Showing 1 - 1 of 1 reviews.
Review by lesleynicol
10/11/2015
It took me quite a while to get into this book, the writing style of short sentences and even shorter descriptions did not appeal to me and I also found the to-ing an fro-ing in time a little confusing . The story of a devout Hindu family in Calcutta begins with two brothers (Shash and Udayan) living with their strange (to my western ideas) parents, who put duty their Gods and family traditions above all. Apart from Subhash, the brother who survives and goes to live in the USA, I found all the characters completely hard and unfeeling. Subhash saves his brother's wife, Gauri ,from a terrible life in India where her in-laws seemed determined to punish her for their son's death. She returns his sacrifice with cold and calculated indifference and eventually leaves him without explanation. In doing so she abandons her daughter who is actually the child of her first husband and has been lovingly adopted by Subhash. I could not feel any sympathy for her at all. An interesting story which left me thankful that in our world we are allowed to show love and gratitude to our families.