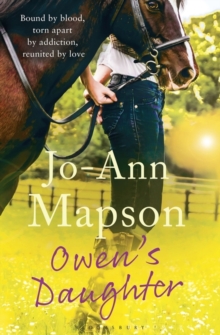 Owen's Daughter
Paperback / softback
Description
It's been years since Skye Elliot has seen her biological father.
He left when she was twelve, breaking her heart, and her life has not exactly been going uphill since.
A drug user and alcoholic, Skye is given a choice after a car accident: jail or rehab.
It takes eight months to get clean, but the day Skye is released, she has one plan: to be a good mother to her four-year-old daughter, Gracie.
But first she has to find her. As she sets out on her unsettling, life-changing quest, she is joined by the last person in the world she ever expected to help her. 'If you haven't discovered Jo-Ann Mapson yet, you're in for the finest of treats - her books will move you from out-loud laughter to bittersweet tears.' - Jodi Picoult
Information
Format: Paperback / softback
Pages: 352 pages
Publisher: Bloomsbury Publishing PLC
Publication Date: 13/08/2015
ISBN: 9781408840986