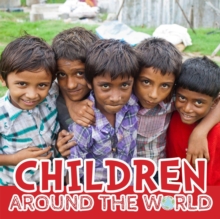 Description
Learn about the lives of children around the world, including their family life, what they eat, their school uniforms, and what their schooldays are like.
Also learn about playtime, home life, pets, and bedtime for children in other countires.
A map at the end shows all the countries discussed, from Australia to Vietnam.
Also in the Around the World series | View all