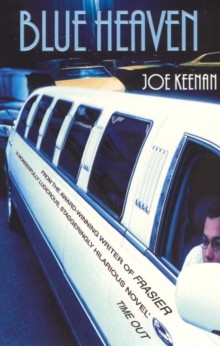 Description
Meet Gilbert and Moira - the strangest couple to ever marry for each other's money.
Living in New York in 1991 is Gilbert Selwyn, a young man possessed of boundless charm and an allergy to employment, who has devised a plan to wring a nice pile of loot from his mother's newest (and obscenely wealthy) husband.
The scheme, simply put, is to get married for the gifts.
But Gilbert, who's gay, needs a fiancee... Enter Moira Finch, a demonically conniving young woman whose own mother, having recently married the Duke of Dorsetshire, will contribute richly to the couple's receipts.
Enter, too, Philip Cavanagh, Gilbert's longtime friend, former lover, and highly strung Best Man. And enter, finally, the Cellinis, Gilbert's huge internecine stepfamily, whose fortune has not been amassed as innocently as Gilbert first thought, and who conform rather more closely to Italian-American stereotypes than Gilbert would like to believe.
As Gilbert, Moira, and Philip struggle to keep their plot under wraps, the scams get bigger and more perilous, deceit multiplies, and a wonderfully calamitous trail leads us towards what could be the wedding of the season.
Information
Format: Paperback
Pages: 304 pages
Publisher: Cornerstone
Publication Date: 08/02/2002
ISBN: 9780099435044
Free Home Delivery
on all orders
Pick up orders
from local bookshops
Also by Joe Keenan