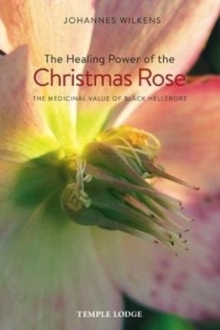 The Healing Power of the Christmas Rose : The Medicinal Value of Black Hellebore
Paperback / softback
Description
A medicine with huge potential for treating Alzheimers, stroke, cancer and even Aids, the Christmas Rose (Black Hellebore) is in the process of being rediscovered by doctors and medical practitioners.
Once admired by Hippocrates, Paracelsus and Hahnemann but long forgotten, the Christmas Rose is proving effective once again - both in trials and in clinical practice - for healing the serious illnesses of the new millennium.
It is also being used to address many other conditions such as Attention Deficit Disorder in children, delayed brain maturation, in gynaecology and for joint disorders.
Written by a practising medical doctor, this book offers comprehensive treatment regimes and numerous case studies demonstrating the successful use of this important plant-based medicine.
In placing the remedy in historical context, Johannes Wilkens reviews its use by significant figures over the centuries, from Adamus Lonicerus and the founders of herbalism in the Middle Ages and Samuel Hahnemann and the more recent development of homeopathy, through to Rudolf Steiner and the emergence of anthroposophic medicine in the twentieth century. Vividly illustrated with colour photographs, this pioneering work outlines the critical role that the Christmas Rose can play in treating the illnesses of our time.
Information
Format: Paperback / softback
Pages: 146 pages, Colour illustrations throughout
Publisher: Temple Lodge Publishing
Publication Date: 12/06/2017
Category: Theosophy & Anthroposophy
ISBN: 9781912230006