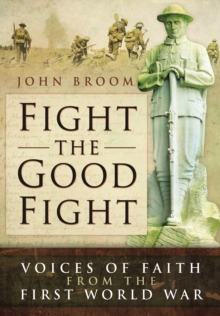 Fight the Good Fight : Voices of Faith from the First World War
Hardback
Description
Whilst a toxic mixture of nationalism and militarism tore Europe and the wider world apart from 1914 to 1919, there was one factor that united millions of people across all nations: that of a Christian faith.
People interpreted this faith in many different ways.
Soldiers marched off to war with ringing endorsements from bishops that they were fighting a Godly crusade, others preached in churches and tribunal hearings that war was fundamentally against the teachings of Christ.
Whether Church of England or Nonconformist, Catholic or Presbyterian, German Lutheran or the American Church of Christ in Christian Union, men and women across the globe conceptualised their war through the prism of their belief in a Christian God.
This book brings together twenty-three individual and family case studies, some of well-known personalities, others whose story has become neglected through the decades.
Although divided by nation, social class, political outlook and denomination, they were united in their desire to Fight the Good Fight.
Free Home Delivery
on all orders
Pick up orders
from local bookshops