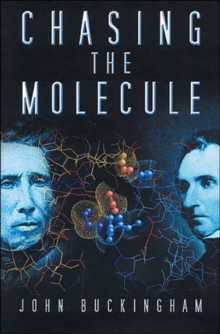 Chasing the Molecule
Hardback
Description
In the Fifties, a tremendous conceptual breakthrough was about to take place in science, revolutionising the way we think about the molecules of life.
The story ranged across laboratories throughout Europe in which the protagonists built molecular models that promised to unlock the natural world's secrets.
When the breakthrough finally occurred, some of the participants became widely honoured, while others were unjustly neglected and died in obscurity.
This all happened in the 1850s, not the 1950s. By the mid-nineteenth century, chemists had established that many natural products were made of just three elements - carbon, oxygen and hydrogen.
How could this be true? How could such extraordinarily complicated substances, even man himself, be made of nothing but charcoal and air?
The molecules were the fundamental substances of organic chemistry, the building blocks not only of the DNA unravelled a century later, but of the mass of natural products and synthetic substances that were to dominate the modern world.
Information
Format:Hardback
Pages:260 pages, 16 b&w illustrations
Publisher:The History Press Ltd
Publication Date:01/01/1980
Category:
ISBN:9780750933452
Other Formats
Paperback / softback from £7.19