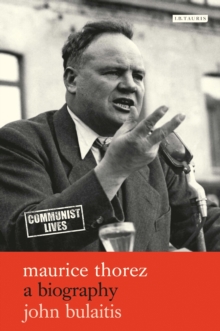 Maurice Thorez : A Biography
Hardback
Description
Maurice Thorez (1900-1964) was a major figurein the history of twentieth-century France andEuropean Communism for over three decades. Under his leadership, the French Communist Party(PCF) became France's largest political party andone of the most important communist parties inthe Western world. Born in a mining village and leaving school at theage of 12, Thorez's rapid rise in the PCF paralleledStalin's consolidation of power in the Soviet Union. After the Second World War, he became a ministerand, briefly, deputy prime minister, before the ColdWar excluded communists from political power. The PCF became known as `the party of MauriceThorez', an expression of the leader cult aroundThorez that mirrored the `cult of personality'around Stalin. This book, based on a wealth of original sourcematerial including Thorez's diaries and notebooks,is the only biography of Thorez available inEnglish.
John Bulaitis outlines how Thorez'spolitical life intersected with, and was shapedby, key historical events.
Chapters are devotedto the Popular Front, the World War II years(spent in the Soviet Union), the trauma of the1956 Hungarian Revolt and the crisis promptedby the Algerian War.
The book also examinesThorez's role as a leading player within the worldcommunist movement.
At its heart, the bookexplores the paradox of the mass communistmovement in France: its ability to fuse attachmentto the French nation with fervent loyalty to theSoviet Union and Stalinist practices.
Information
Format: Hardback
Pages: 368 pages
Publisher: I.B.Tauris & Co. Ltd.
Publication Date: 30/04/2018
ISBN: 9781845117252
Free Home Delivery
on all orders
Pick up orders
from local bookshops
Also by John Bulaitis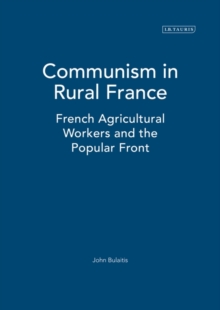 Also in the Communist Lives series | View all