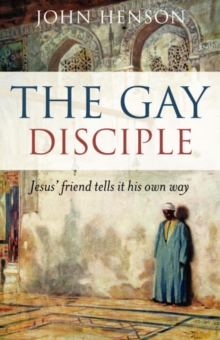 The Gay Disciple : Jesus' Friend Tells it His Own Way
Paperback / softback
Description
What exactly was Jesus' relationship with the Beloved Disciple, with Mary and Martha?
What was he like to be with, and how did he have such an impact on followers from diverse backgrounds?
This "faction" story is an eye-opening look at what life was like in Palestine during the life of Jesus, at how society functioned, the social pressures of the time, and above all at what the teaching of Jesus on the Kingdom of God really meant. "The Beloved Disciple" tells the story from his point of view, and is also joined by the Prodigal Daughter, the Gethsemane Streaker and other real live Christians.
Information
Format: Paperback / softback
Pages: 164 pages
Publisher: John Hunt Publishing
Publication Date: 01/02/2007
Category: The historical Jesus
ISBN: 9781846940019
Also by John Clifford Henson