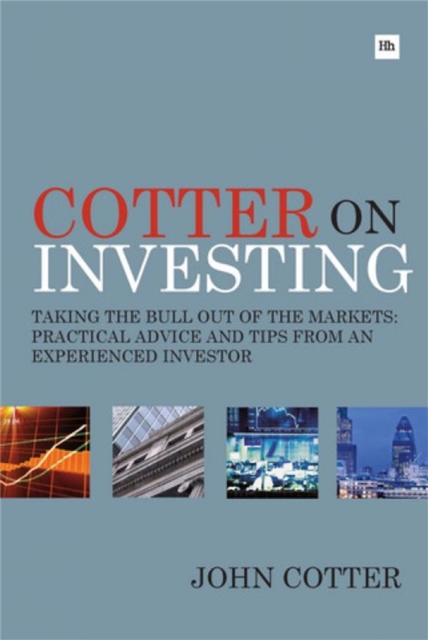 Cotter on Investing
Paperback / softback
Description
This book discusses the key areas that every stock market investor should consider.
Starting with the reason for buying shares in the first place it then goes on to consider a host of essential topics, including: ratios, dividends, diversification, directors' deals, technical analysis, ETFs, commodities, dealing techniques and much more.
Cotter On Investing is your straightforward guide to the not always straightforward world of stock market investment.
The markets can be a dangerous place and the risk involved can put people off the whole concept of stock investing.
It shouldn't. Successful investors are those who manage risk and use mechanisms that reduce it to a level they are comfortable with.
The stock market is potentially extremely rewarding in financial terms, but when the investor takes control of his or her own money it can also be fun, interesting and immensely satisfying.
Throughout the book the author gives his own opinions not only on the different investment vehicles you can use but also on the ways in which you can improve your performance as a self-directed investor.With nearly 40 years of stock market experience, John Cotter is the ideal guide to help you make your investment decisions. Slicing through the jargon and with a solid, 'keep it simple' approach, this book is the ideal companion for anyone building and running their own share portfolio.
Information
Format:Paperback / softback
Pages:208 pages, 1, black & white illustrations
Publisher:Harriman House Publishing
Publication Date:19/09/2011
Category:
ISBN:9780857190192
Information
Format:Paperback / softback
Pages:208 pages, 1, black & white illustrations
Publisher:Harriman House Publishing
Publication Date:19/09/2011
Category:
ISBN:9780857190192