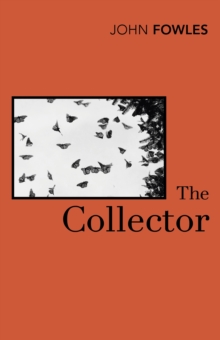 Description
Withdrawn, uneducated and unloved, Frederick collects butterflies and takes photographs.
He is obsessed with a beautiful stranger, the art student Miranda.
When he wins the pools he buys a remote Sussex house and calmly abducts Miranda, believing she will grow to love him in time.
Alone and desperate, Miranda must struggle to overcome her own prejudices and contempt if she is understand her captor, and so gain her freedom.
Information
Format: Paperback
Pages: 288 pages
Publisher: Vintage Publishing
Publication Date: 05/02/2004
Category: Classic fiction (pre c 1945)
ISBN: 9780099470472
Other Formats
Paperback from £9.99
EPUB from £4.99
Free Home Delivery
on all orders
Pick up orders
from local bookshops
Reviews
Showing 1 - 5 of 11 reviews.
Previous | Next
Review by plasticspam
16/06/2015
I read this years ago. I'd read some Fowles and really loved the french lieutenant's woman. I love the format of the book and the structure of both describing the same things occuring. Really an eerie book.
Review by Jebbie74
16/06/2015
Let me preface this by saying that I think I read too much current fiction/thrillers. I was looking forward to reading this one as I had heard how frightening it was from an older gentleman I know. Perhaps I should have taken that comment in context. While reading through The Collector I was left wondering when the scary parts were coming. And when nothing came, I was disappointed. Perhaps I will read it again someday and not expect the frightening pieces to be spelled out for me, thus perhaps changing my rating.
Review by soylentgreen23
16/06/2015
It's been a long, long time since I last sat down and just read a whole book, almost in a single sitting. By the end, I was completely drained emotionally, with a sick-to-the-stomach kind of feeling.I hate to admit this, but I identify with "Ferdinand," the lost soul so in love - or what he thinks is love - with Miranda, a girl he doesn't know, that he kidnaps her and makes her his guest. I too have felt that longing to be with someone in the way that Ferdinand feels he should be, and to possess someone so entirely. Thankfully, I am not that man, but I think it's Fowles' art that makes it possible to sympathise with, essentially, a monster.
Review by bookladymn
16/06/2015
I first read this book as an 8th grader and loved it. Miranda Grey is a beautiful, talented, and artistic young woman who falls prey to a man who appears to be completely ordinary, but is not. James Willby collects beautiful butterflies, and more than anything, wants to collect and keep Miranda just as he has collected butterflies before her.This book had such a profound affect on me and I love the character Miranda so much that I named my own daughter after her.In these days, the story is perhaps not so startling as it was then, but it is certainly just as compelling.
Review by whirled
16/06/2015
Though well-written, <i>The Collector</i> was a thoroughly unpleasant reading experience (not least because a disturbing number of real-life Cleggs have emerged blinking into the media spotlight in recent years). During the sections narrated by the kidnapper, I kept noticing how familiar his deep hostility towards people - especially women - seemed, from news stories, books, television and especially the venomous, anonymous rants found everywhere online. I kept thinking of the men who secretly admire Clegg and the way he works around pesky concepts like consent and free will. The parts from the point of view of the kidnapped Miranda were a little less revolting, though I've still wondering why Fowles included long reminiscences about her middle-aged lover, G.P. If you want to remain hopeful about the human condition, give <i>The Collector</i> a wide berth.