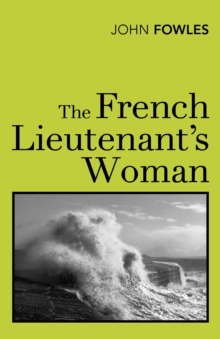 The French Lieutenant's Woman
Paperback
Description
The perfect gift for Valentine's DayCharles Smithson, a respectable engaged man, meets Sarah Woodruff as she stands on the Cobb at Lyme Regis, staring out to sea.
Charles falls in love, but Sarah is a disgraced woman, and their romance will defy all the stifling conventions of the Victorian age.
Widely acclaimed since publication, this is the best-love of John Fowles' novels.
Information
Format: Paperback
Pages: 480 pages
Publisher: Vintage Publishing
Publication Date: 01/11/2004
Category: Classic fiction (pre c 1945)
ISBN: 9780099478331
Free Home Delivery
on all orders
Pick up orders
from local bookshops
Reviews
Showing 1 - 5 of 12 reviews.
Previous | Next
Review by Ysabeau
16/06/2015
I just reread this after a twenty year gap. I had forgotten how fantastic it is. Multi-layered, complex, and yet still entertaining. A great post modern gothic. (It's much better than that sounds!)
Review by littlebookworm
16/06/2015
I don't know I feel about this work. Strange to write a review and say that. I disliked the ending - it didn't have the connection that I wanted, and I hated Fowles's false ending. Yet something about it lingers in my consciousness, insisting on a rethink, a reevaluation, some sort of beauty that can't be explained just by such a thing as "plot". Perhaps this makes sense to no one but me.I would have read it for the Victorian commentary if nothing else, though. I loved that.
Review by judye
16/06/2015
Still wonderful all these years later. I originally read this when it was published and have reread it to teach postmodernism. I now understand the style better but it's a great take on the Victorian novel.
Review by nfenster
16/06/2015
This book is so well-written that during one romantic passage, I nearly jumped off my chair. Magnificent.
Review by LamontCranston
16/06/2015
I have had to read this this year for Literature and it appears that I am the only in the class to have managed the feat of reading it all the way through, I wonder what this says about my fortitude or the rest of the classes dedication?This is not a complex text, its writing is plain enough it is just that nothing at all happens in a quite boring story and plodding plot while the authors interruptions to make announcements and asides pull one out of the reading and IMHO were exceedingly annoying - take for example an early digression going on about the servant Sam explaining how he is like but unlike Sam Weller from The Pickwick Papers and further his similarities to a modern low class person scraping for respectability.Rather than having the skill to paint a character in a way that the reader can make the connection and draw these conclusions we simply have it beaten over our head.