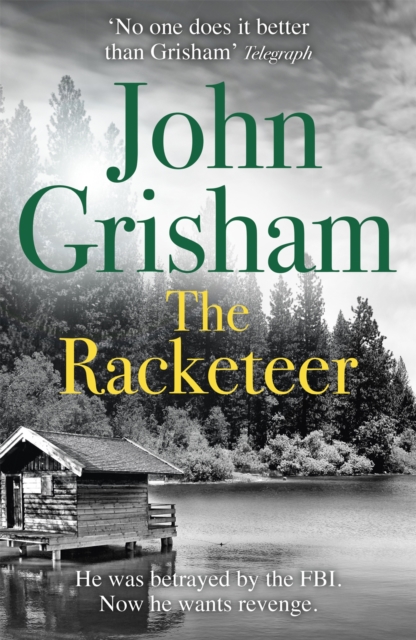 The Racketeer : The edge of your seat thriller everyone needs to read
Description
'No one does it better than Grisham' - TelegraphHe was betrayed by the FBI.
Now he wants revenge . . . Given the importance of what they do, and the controversies that often surround them, and the violent people they sometimes confront, it is remarkable that in the history of the USA only four active federal judges have been murdered. Judge Raymond Fawcett just became number five. His body was found in the small basement of a lakeside cabin he had built himself and frequently used on weekends.
When he did not show up for a trial on Monday morning, his law clerks panicked, called the FBI, and in due course the agents found the crime scene.
There was no forced entry, no struggle, just two dead bodies - Judge Fawcett and his young secretary. I did not know Judge Fawcett, but I know who killed him, and why. I am a lawyer, and I am in prison. It's a long story. Praise for THE RACKETEER'Hooked from start to finish!' - 5-star Reader Review'Excellent read' - 5-star Reader Review'A super yarn' - 5-star Reader Review 350+ million copies, 45 languages, 9 blockbuster films:NO ONE WRITES DRAMA LIKE JOHN GRISHAM
Information
Format:
Pages:400 pages
Publisher:Hodder & Stoughton
Publication Date:04/07/2013
Category:
ISBN:9781444729764
Information
Format:
Pages:400 pages
Publisher:Hodder & Stoughton
Publication Date:04/07/2013
Category:
ISBN:9781444729764