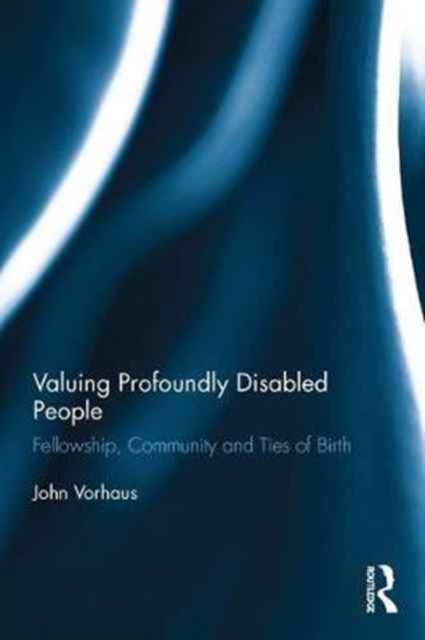 Valuing Profoundly Disabled People : Fellowship, Community and Ties of Birth
Description
Growing numbers of human beings live with profound and multiple learning difficulties and disabilities.
Exploring the moral, social and political implications of this trend, Valuing Profoundly Disabled People addresses questions that are high on policy and practice agendas in numerous regions around the world, including the UK and the EU, the USA, and Australasia.
In this important work Vorhaus examines fundamental moral and social questions about profound disability, and each chapter combines a comprehensive review of existing literature with thought-provoking and original philosophical arguments.
Vorhaus argues that there is a pressing need to consider the moral and political claims of people whose lives are characterised by extensive impairments, dependency and vulnerability.
The book prompts readers to reflect on complex issues relating to the practices of caring, teaching and treating people with profound disabilities in contexts such as education, health care and social policy. Providing a much-needed contribution to the field, this book will be of interest to postgraduates, academics and researchers in a number of distinct and interrelated fields, including disability and impairment, human rights, philosophy, sociology, health and social policy, and education.
The book will also be of great interest to practitioners and policymakers seeking to promote the aims of realising human potential and respecting disability.
Information
Format:
Pages:160 pages
Publisher:Taylor & Francis Ltd
Publication Date:10/08/2017
Category:
ISBN:9781138888005
Information
Format:
Pages:160 pages
Publisher:Taylor & Francis Ltd
Publication Date:10/08/2017
Category:
ISBN:9781138888005