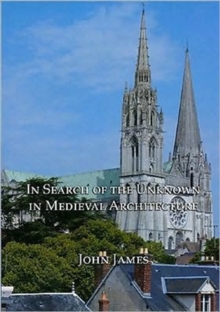 In Search of the Unknown in Medieval Architecture
Hardback
Description
John James is an Australian architect and medieval historian.
Since 1969, he has been searching for the origins of the Gothic style, beginning with a five-year study of Chartres cathedral.
At that time there were no coherent techniques for analysing the detailed construction history of existing stone structures.
This he created. He expanded his research to include all the early Gothic churches in the Paris region with a three-year survey of over 3500 buildings.
His most important discovery has been that all churches of this period were constructed in many short campaigns by mobile building teams, and that major innovation was more likely to occur in the smaller buildings than in the larger.
This volume makes available 42 of the authors studies on the development of Gothic architecture in France.
Information
Format: Hardback
Pages: 686 pages, 280 illus.
Publisher: Pindar Press
Publication Date: 01/12/2007
ISBN: 9781904597360