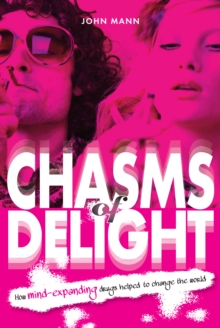 Chasms of Delight : How mind-expanding drugs helped to change the world
Paperback / softback
Description
Timothy Leary's famous exhortation in 1968 to 'turn on, tune in, drop out' has been blamed for persuading the masses to play with drugs, but the truth is that by the time of the 'Summer of Love' we had already been experimenting with them for thousands of years.
Now chemist John Mann has responded to the continuing fascination with psychedelic, narcotic and euphoriant substances by setting out a fascinating and colourful history of their discovery and use.
This book tells the story of mind-altering drugs over the centuries, from the poets and artists who produced their work under the influence of opium to the posturing of modern politicians, the iniquities of the international drug trade and the wild excesses of the 1960s and 70s.
Free Home Delivery
on all orders
Pick up orders
from local bookshops