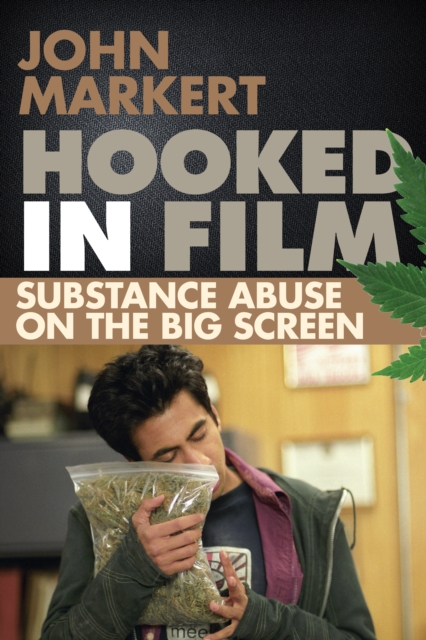 Hooked in Film : Substance Abuse on the Big Screen
Hardback
Description
Though drug use was widespread in the nineteenth century, the negative influence of narcotics was mostly unknown.
Cinema of the early twentieth century was instrumental in making viewers aware of the harmful effects of drugs.
Throughout the decades, images of drugs such as marijuana, LSD, and heroin in films impacted-both negatively and positively-the national perception of their use.
In fact, the use, popularity, and opinion of certain drugs often follow their status on the big screen.
In Hooked in Film, John Markert takes a close look at the correlation between social policies and the public view of drugs and their portrayals in film.
In this volume, Markert examines the changing social attitudes toward illegal drugs and their cinematic depictions from as early as the 1894 film Chinese Opium Den to the present.
The first section of this book focuses on the demonization of drugs between 1900 and 1959, followed by an assessment of marijuana on the big screen after 1960, when the drug was shown as part of everyday life with no serious consequences.
Post-1960 depictions of heroin use, which have remained consistently negative, are also analyzed.
Markert then takes a close look at the portrayals of powdered cocaine after the 1960s and the emergence of crack in the mid-1980s.
Finally, Markert discusses hallucinogens, Ecstasy, and methamphetamines and their roles on the big screen.
Tracking hundreds of films spanning more than a century, Hooked in Film looks at camp classics like Reefer Madness, comedies such as Cheech and Chong's Up in Smoke, Dazed and Confused, and Pineapple Express, and dramas, including Panic in Needle Park and Requiem for a Dream.
Scholars and students of cinema, popular culture, media studies, and sociology will find this book a valuable examination of how cinematic portrayals of drugs have changed over time, and how those images have influenced public perception of drugs and even public policy.
Information
Format:Hardback
Pages:392 pages, Illustrations, unspecified; Tables; Halftones, Black & White including Black & White Phot
Publisher:Scarecrow Press
Publication Date:23/05/2013
Category:
ISBN:9780810891302
Information
Format:Hardback
Pages:392 pages, Illustrations, unspecified; Tables; Halftones, Black & White including Black & White Phot
Publisher:Scarecrow Press
Publication Date:23/05/2013
Category:
ISBN:9780810891302