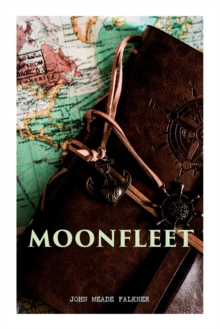 Moonfleet : A Gripping Tale of Smuggling, Royal Treasure & Shipwreck (Children's Classics)
Paperback / softback
Description
The village of Moonfleet has a legend about the notorious Colonel John "Blackbeard" Mohune who is buried in the family crypt under the church.
Blackbeard is reputed to have stolen a diamond from King Charles I and hiding it before his death.
But his ghost has no rest and it wanders at night looking for the treasure and causing the mysterious lights in the churchyard.
Now it is up to John and Elzevir to hunt the treasure amidst all odds and cunning.
But will they survive the ordeal? Or will this hunt turn out to be the biggest mistake of their lives?
Information
Format:Paperback / softback
Pages:118 pages
Publisher:E-Artnow
Publication Date:14/12/2020
Category:
ISBN:9788027305483