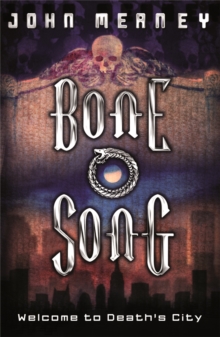 Description
Lieutenant Donal Connor has been given the most bizarre of new cases.
Four famous stage performers have died in recent months, thee of them in state capitals within Transifica, the fourth in far Zurinam. And now the idolised Diva, maria deLivnova is coming to Tristopolis.
Donal's boss is determined that nothing like this is ever to happen in his city.
Connor is to have anything he needs as long the Diva lives.And so begins a dark investigation through a world where corpses give up their pyschic energy in the massive necrofulx generators that power the city, where gargoyles talk, where wraiths work in slavery, a world of the dead where corruption is alive.This is an extraordinary SF novel set in alternate universe quite unlike any imagined in SF before; a universe where magic and the supernatural and the undead are given a scientific rationale and horrifyingly plausible rationale.The novel's setting, Tristopolis, is the ultimate noir city; an immense baroque creation of haunted stone skyscrapers, black metal and city-wide catacombs.
Its hero Donal Connor is immensely likeable and easy to identify with.
Even once he's dead.
Information
Format: Paperback
Pages: 352 pages
Publisher: Orion Publishing Co
Publication Date: 14/02/2008
Category: Science fiction
ISBN: 9780575081758
Other Formats
Hardback from £9.79
EPUB from £4.99
Free Home Delivery
on all orders
Pick up orders
from local bookshops
Reviews
Showing 1 - 2 of 2 reviews.
Review by FicusFan
16/06/2015
I enjoyed this book, which is a mystery with magic, a mysterious evil cabal, and political ramifications. The story is set in an alternate world, where death and not life rules. The city, Tristopolis, is powered by magic and the bones of the dead. There are memories and lifeforce left in the bones. and their science allows them to extract it and make fuel (electricity, gasoline) which runs the city. The process subjects the bones to agony and so it is dangerous, and must be carefully managed (think nuclear reactor). The story is of obsession and serial murder. A secret cabal of the rich and politically connected, are murdering the top flight artists and stealing their bodies for their bones. These rich collectors want to own and savor the artistic visions in them.Donal Riordan is the main character. He is assigned to protect a visiting diva. He fails, but rather than punishment he is assigned to a task force that is hunting the killers. The story focuses on trying to find the one who is pulling the strings, not just the henchmen who kill. They struggle to gather proof and to determine who is on their side and who is engaged in double-crossing them. The story focuses on the setting, the characters of Donal, his team-mates on the task force, and those he works with in the police department, Bone Listeners in the archive, and the Medical Listeners at the morgue. We see the bad guys and red herrings, but not in any depth. The book is too short for a anything but selective depth. It also tries to be a hardboiled type of story.Which relies a lot on tough guys/gals. Meaney also seems to have an axe to grind towards gays, or perhaps its just the hardboiled ambiance he is trying to flesh out, in either case its offensive. In the end he also kills off Riordan's love interest, who is also his boss and superior at the job, which is very old fashioned and cliched.
Review by wifilibrarian
27/08/2015
John Meaney has rich and vivid imagination. He's created an alternative universe where cities are powered by the bones of the dead. Wraiths exist inside cars, motorcycles, even lamps, and seem to be a de-facto for artificial intelligence. I was often caught out by a description that was strange not only to me, but was impressive or different for the main character. I never felt I had an understanding of the rules of this world, I know show don't tell, but there wasn't enough showing. Things were strange, people died, and sometimes they came back. There was also a police procedural and hunt for a cadre of killers, but that aspect of this book was the least interesting.
Also in the Gollancz S.F. series | View all