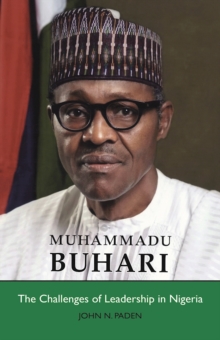 Muhammadu Buhari : The Challenges of Leadership in Nigeria
Paperback / softback
Description
This authorized biography of the current president of Nigeria provides an up-close look at the life of a major ally of the West in the fight against terrorism, poverty, and corruption.
The book covers Buhari's early life and education, his military career, and his brief stint as military of state before he was deposed in a coup.
A beacon for democracy in Africa, Buhari is the only Nigerian opposition candidate to be elected to the presidency.
The book examines the first year of his presidency, looking at the immense security, economic, and political challenges he faces and the bold moves he is making to tackle them with support at home and abroad.
Information
Format: Paperback / softback
Pages: 288 pages
Publisher: Roaring Forties Press
Publication Date: 22/11/2016
ISBN: 9781938901645