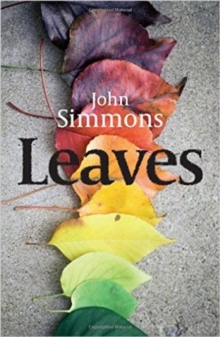 Leaves
Paperback / softback
Description
"A yell became an intrusion of privacy. Was this a clamouring for entry into houses...or lives?
Looking on then, looking back now, I wish I could have been more definite.
It might have made me a different, better person, a player not a spectator."Ophelia Street, 1970.
A street like any other, a community that lives and breathes together as people struggle with their commitments and pursue their dreams.
It is a world we recognise, a world where class and gender divide, where set roles are acknowledged. But what happens when individuals step outside those roles, when they secretly covet, express desire, pursue ambitions - even harm and destroy?
An observer in the midst of Ophelia Street watches, writes, imagines, remembers, charting the lives and loves of his neighbours over the course of four seasons. And we see the flimsily disguised underbelly of urban life revealed in all its challenging glory. As the leaves turn from vibrant green to vivid gold, so lives turn and change too, laying bare the truth of the community.
Perhaps, ultimately, we all exist on Ophelia Street.
Information
Format: Paperback / softback
Pages: 256 pages
Publisher: Urbane Publications
Publication Date: 01/06/2015
ISBN: 9781909273771
Free Home Delivery
on all orders
Pick up orders
from local bookshops