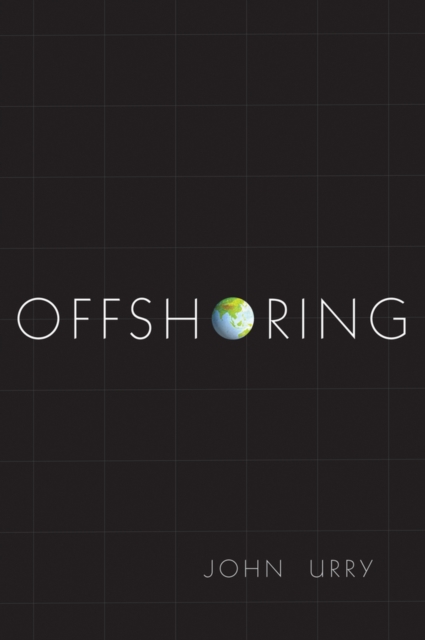 Offshoring
Paperback / softback
Description
The concealment of income, wealth and profits in tax havens has brought the topic of offshoring into public debate, but as John Urry shows in this important new book offshoring is a much more pervasive feature of contemporary societies.
These often secretive activities offshore also involve relations of work, finance, pleasure, waste, energy and security.
Powerful and pervasive offshore worlds have been generated, posing huge challenges both for governments and for citizens. This book documents the various patterns of offshoring D of the economy, sociability, politics and the environment.
In each case, offshoring generates new patterns of power, reduces the responsibilities of the powerful 'offshore class', and limits the conditions for democratic governance.
Offshore, out of sight, over the horizon are some of the troubling processes and metaphors by which much life has been rendered opaque and dependent upon secrets and lies.
By analysing these patterns and processes, Urry sheds fresh light on the hidden worlds of offshoring and exposes the dark side of globalization. The book concludes by considering whether offshoring can be reversed D whether it is possible to bring about the systematic 'reshoring' of relations that would be good for democracy and for developing low-carbon futures.
Urry portrays the coming century as being poised between even more extreme offshoring and various endeavours to bring back 'home' that which has currently escaped 'over the horizon'.
Information
Format:Paperback / softback
Pages:200 pages
Publisher:John Wiley and Sons Ltd
Publication Date:04/04/2014
Category:
ISBN:9780745664866
Information
Format:Paperback / softback
Pages:200 pages
Publisher:John Wiley and Sons Ltd
Publication Date:04/04/2014
Category:
ISBN:9780745664866