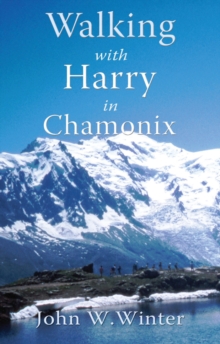 Walking with Harry in Chamonix
Paperback / softback
Description
When Monique invites Thurston Ramblers to Chamonix, the club's zealous president, Mrs Olive Lavinia Johnston (referred to as O.L. by Harry Birch, her bete noire) is delighted. Not so, Harry who prefers low-level, fine-weather walks to sweating up mountains.
No-one expects him to sign up for Chamonix. Yet eventually he does. He even offers to make the travel arrangements. To re-invent himself in order to impress Monique, Harry hires a personal trainer to lose weight and get fit.
On training walks in the Dales and Lakes, he amazes O.L.
Members of the club speculate on how long the fragile truce can last between laid-back Harry and up-tight O.L.
On the day of departure, Harry and his pal Bert almost miss the flight to Geneva, Joyce loses her boarding pass, O.L. has problems at security and the driver of their minibus fails to show up. O.L. in particular is exhilarated by the mountain scenery when they are met by Monique at her uncle's hotel, just outside Chamonix.
Harry is the life and soul of the party during the candle-lit dinner in the garden, his love of histrionic speechifying being counterbalanced by the bluntness of his pal Bert.
There is much banter between them on the subject of Bert's scruffy appearance, his worn-out boots and his reluctance to part with money. During the walks led by Monique, problems arise: O.L.'s impatience with the plodders, Penny's vertigo, Joyce's horror of chair-lifts, Bert's boots, a torrential storm and minor accidents.
A boules tournament, won controversially by Mavis and Betty, amuses other guests staying at the hotel, surprised to see les Anglais letting their hair down. By the end of the week, friction between O.L. has been replaced by tolerance, even respect.
Information
Format: Paperback / softback
Pages: 212 pages
Publisher: Troubador Publishing
Publication Date: 01/07/2013
ISBN: 9781783060061
Free Home Delivery
on all orders
Pick up orders
from local bookshops
Also by John W. Winter