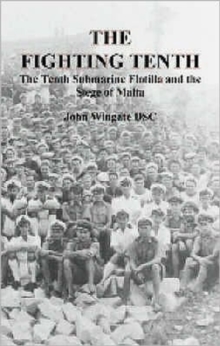 The Fighting Tenth : The Tenth Submarine Flotilla and the Seige of Malta
Paperback
Description
This is the story of the Tenth Submarine Flotilla and its part in World War II in the Mediterranean.
In the words of its second commander, Captain George Phillips, between 1940 and 1944, the Tenth "fought the most concentrated submarine battle in history, from the beleaguered island of Malta".
It is a story of drama and tragedy but it does have its lighter side.
Much of the tale of the Tenth is told in the survivors' own words as well as by those British and Maltese civilians who obstinately fought the battle on shore.
Importantly, the Flotilla's commanding officers also contributed to this book.
The author was one of the survivors. Few could be better placed to write of "the smell of diesel" in the "underwater coffins": the claustrophobia, foul atmosphere; the guts of the British submariner under sub-human conditions; the shattering explosions which plunge the boat into blackness; the makeshift meals - and the comradeship which lasts a lifetime.
Above all it was the rock-like tenacity and staunch courage of the Maltese, which assured the tenth Flotilla of a base from which to operate. Without the age-old partnership between Malta's people and the Royal Navy, British and Allied submarines would never have cut Rommel's lifeline.
Information
Format: Paperback
Pages: 384 pages, 87 photographs, 3 maps, 1 diagram
Publisher: Periscope Publishing Ltd
Publication Date: 01/06/2003
Category: Maritime history
ISBN: 9781904381167
Free Home Delivery
on all orders
Pick up orders
from local bookshops