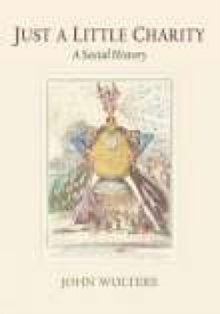 Just a Little Charity
Paperback / softback
Description
Founded in 1797 by a group of influential London schoolmasters, the Society of Schoolmasters is the oldest charity of its kind in the country.
Its original intentions were to provide Life Assurance for its members and to set up a Benevolent Fund for those who had descended into poverty.
The first aim failed, but the Charitable Fund has continued to this day.
In its early days, the Society was supported by royalty, nobility and leading personalities of the day - Sheridan, Hannah More and Peel among them.
Successive archbishops were active presidents and most of the bench of bishops were members, the majority having once been headmasters.
Over the centuries, the Society has embraced changing ideals - from the great classical tradition, through 'Godliness and Good Learning' to Edward Thring's more muscular Christianity.
The Society continues to adapt to a changing world. This is a wide-ranging story, which includes raucous dinners with singing led by 19th-century bishops (absent from their dioceses!) and many, often hilarious, tales of rogues who sought to hoodwink charities.
Most of all it tells of those who fell into poverty and turned to the Society for help. The case histories make fascinating reading. Nearly every independent school in the country has been connected to the Society.
This is an amusing and readable account of a small charity which has, at times, struggled to meet its commitments.
The creation of the welfare state after 1945 did not, as once thought, make such charities unnecessary, and the Society continues to bridge the gap between respect and pauperism.
The Society is now open to all schoolteachers and has established links with the Schoolmistresses' and Governesses' Benevolent Institution.
A wealth of fascinating photographs accompanies the text, and several hitherto unpublished illustrations are included.
Information
Format: Paperback / softback
Pages: 128 pages, 61illustrations
Publisher: The History Press Ltd
Publication Date: 01/02/2006
Category: History: specific events & topics
ISBN: 9781860773983
Free Home Delivery
on all orders
Pick up orders
from local bookshops